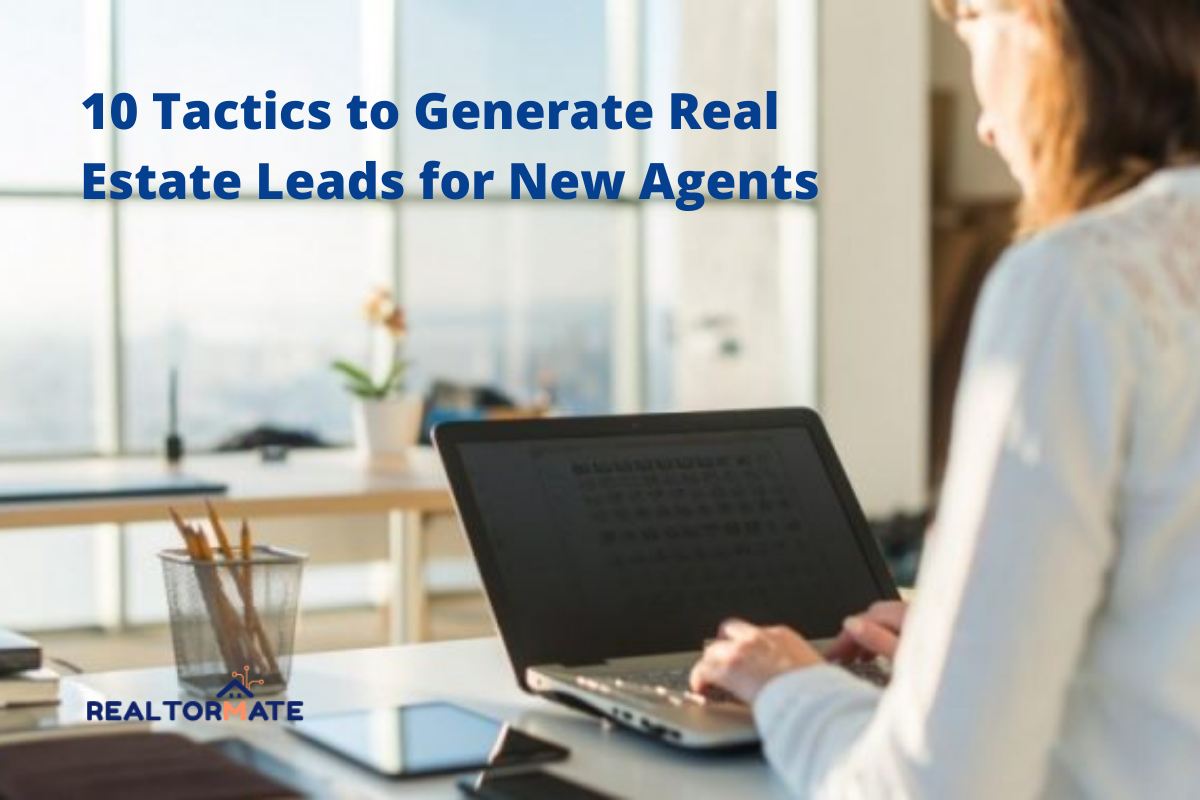 When you start your job as a real estate agent, you need to have some contracts. You need to find some clients. Therefore, generating real estate leads for new agents could be a good strategy. Here, we will try to provide some opportunities to have these leads. There's a lot of different advice out there on the effectiveness of different strategies, but we help you choose the best ones. Leads are the lifeblood of any successful real estate agent's career. In other words, more leads mean more business.
Types of Real Estate Leads
There are two types of leads, paid and earned. The paid leads come from websites. Giving the opportunity to contact potential clients when they ask about a property.
Paid leads aren't necessarily a bad idea. However, if you can't respond immediately to a given lead or if you have a limited budget, and you're not paying for top rankings on a given portal, then buying leads can be a bad investment for you.
Earned leads are much more valuable than paid leads. Potential clients may not cost you money, but they will require time and effort. Leads come from your efforts like blogging, real estate marketing by email, and networking.
10 Tactics to Generate Real Estate Leads for New Agents
Honestly speaking, generating real estate leads for new agents is the most difficult part of their job. You need to put in a lot of effort if you want a bright future in this industry. Hence, we tried to help you in this way. We offered a list of the best tactics to generate the best real estate leads for new agents.
1- Marketing in Social Networks
There is no acceptable reason for real estate agents not to be on social media and not using it to market their properties and services. Instagram, Facebook, Twitter, and other platforms are free means. You can use them to reach potentially thousands of people who could create business for you.
Not only is social media an easy way to get free attention, Instagram especially has made it very easy to target specific geographic areas. Besides, you can find people with special interests, as well. Social media is also a great way to learn more about the blogs you publish and to promote the special events you are hosting.
Being successful in real estate social media marketing and attracting customers is not an easy job to do. You need some professionals to help you there.
Generating Real Estate Leads for New Agents with RealtorMate
Social media is the best way to get real estate leads. We all know that social media plays a very crucial role in this modern life. Hence, you need to be innovative and competitive on the top platforms. RealtorMate is the best real estate social media management tool. It provides everything you need to generate real estate leads for new agents on Instagram.
You can find a wide range of practical services in RealtorMate. They can provide you with almost everything you need to generate real estate leads for new agents, including:
Custom Instagram Design and Templates
Content Creation and Posting
Full-Service Follower Growth
Social Management Tools
If you want to boost your presence on social media, these useful services could be the best solution. They can help you generate estate leads for new agents. They can be the realtor's Instagram marketing assistant. 
2- Special Events
Special events can be a great and inexpensive way to reach potential members. Besides, having an active relationship with them could make them your next active customer.
You can use art exhibits to invite prospects and current clients to your office. Thus, you can have informal and fun discussions with them over a good glass of wine and a selection of cheeses.
If art is not your strong suit, then you can focus on something that is fun, interesting, and meaningful to you. Pet adoption or another passion could be some choices.
3- Blogging
You don't have to be a professional writer to blog. In fact, that's part of the beauty of blogging, nobody expects you to have specialized in journalism, you just have to have something valuable and interesting to say.
Also, you don't necessarily have to have your own blogging platform to make blogging effective. If your company has a blog, using that system at least once a week will bring your business good traffic.
Find a niche. For example, promote and cover local charitable events. Will there be a pet adoption event next week?
Offer all the details to your readers, and while you're at it, ask the organizer for a quote, as well as photos of some animals available. After several such messages, you will unconsciously become synonymous with charity and good works with your readers, and that is good for business.
You should blog at least once a week and remember to write about any special events you have planned.
4- Open Houses
A traditional method, much like neighborhood farming, Open Houses are great ways to meet potential buyers.
Although you should focus on selling the property where the Open House is hosted in the first place, you don't allow buyers who are not interested in buying that particular property to go to waste!
If you're not getting the contact information for these potential buyers, you're wasting your time. As in networking, giving other people your card is largely a waste of time.
Get their information, especially their email addresses. Follow up with these people as soon as possible, by which I mean that same day.
5- The Greater Attraction of Qualified Prospects
Since your potential clients look for and are informed on the Internet before going to a real estate agent, you must offer them content that will help them advance in their buying process. Today, the power of information and sales control rests in your hands.
The more useful and relevant your content is, the more you will scale as a viable option. These digital assets also last over time, and you can update them continuously. The idea is to add value from the early stages of the buying process.
Managing these real estate posts to get leads will help you to provide timely follow-up to each prospect from the beginning to the end of their buying cycle. In other words, some helpful posts on Instagram could generate real estate leads for new agents.
Instagram can be an excellent source of generating leads potentially. Instagram allows you to use hashtag research in order to find qualified leads. These real estate hashtags would help your business to be seen more.
7- Follow Up Your Expired Listings
If you want to generate leads, you shouldn't get disappointed. Listing marketing in real estate can help you a lot. You should reconnect with the old ones and seek your opportunity there. 
If you are going to reach out via phone or email, make sure to put it in a nutshell. You should highlight your unique advantages to prove that you are different from others. However, they might get a number of other messages from other agents as well.
8- Generate Real Estate Leads for New Agents through Your Website
If you really want to generate real estate leads, your own website should be your first priority. In case you mainly find leads through in-person connections and manual outreach, it's still important for clients to be able to contact you online. Having a website gives you a global appearance. Besides, you can include your website URL on your social media sites, and publish blog posts that you can then promote on social media. Your website should include a contact form, blog section, and gallery showcasing your work.
9- The Sales Team Works with Clients Who Are Worth Spending Time On
With real estate inbound marketing tactics such as lead nutrition, we optimize agent activities. Helping them identify which prospects are worth investing time in within a business process and which ones need to be incentivized to increase their interest.
This allows us to accomplish more, with fewer resources. Because your commercial team will be focused on the prospects that are most likely to close and not on chasing people who are not interested in your development.
10- Participate in Chamber of Commerce Events to Get Leads
There are a lot of chambers of commerce for real estate professionals in your area. Participating in these events can help you connect with more seasoned professionals in the industry. However, they could be your rivals, but you'll have this chance to learn a lot and possibly find realtors looking to connect with younger agents to share jobs or contacts.
All in all
We explained a list of the best tactics to generate real estate leads for new agents. Applying them would open new doors for you. You can be successful in your business by considering these practical strategies. 
This post was last modified on June 3, 2021 14:08