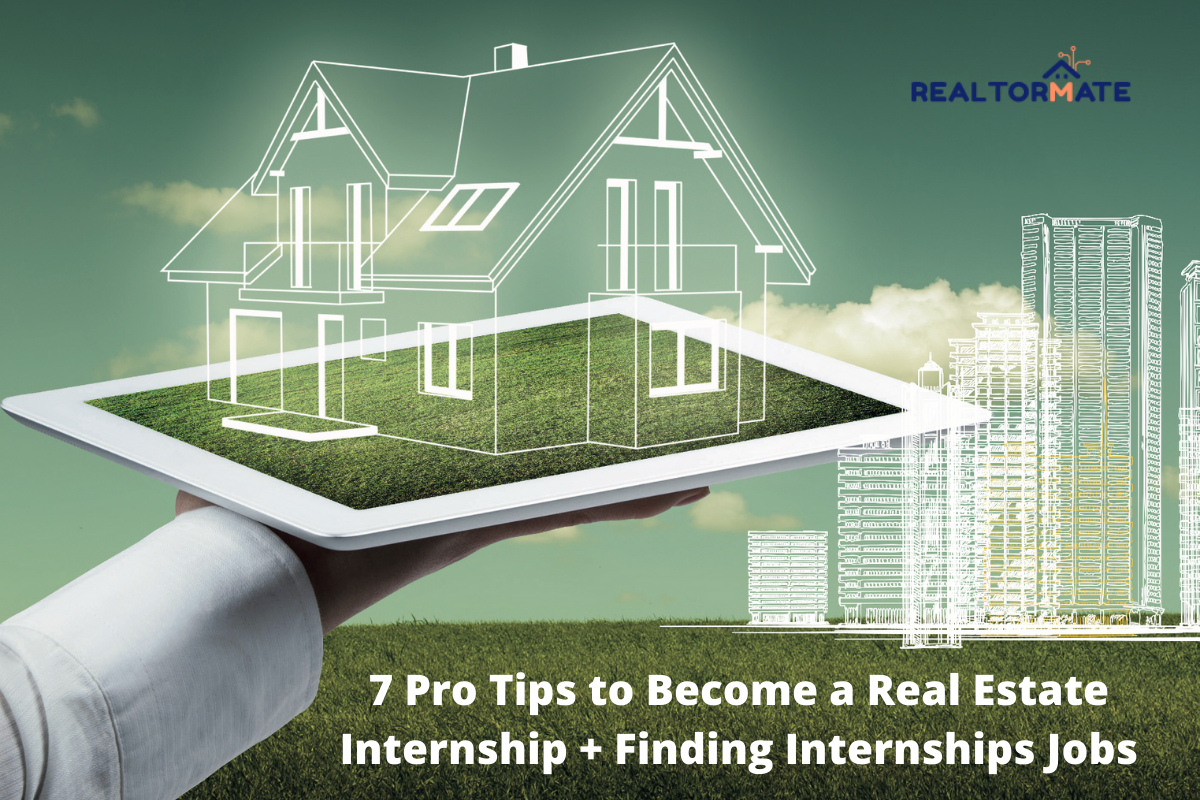 A real estate internship is a great way to get more experience in the real estate industry. This opportunity gives internships a chance to see what it's like to work as a real estate agent in companies. Besides, real estate internships can learn other contexts of this industry.
What Are the Benefits of Being a Real Estate Intern?
Finding real estate internship opportunities can be an effective way to break into the world of work. Real estate internships move you inside the world of your career. Additionally, you get valuable knowledge, relevant experience, and networking worth too much.
In such a competitive market, having work experience in the form of an internship or placement year is essential in order to stand out to companies once you've graduated. Therefore, you can see how helpful it is to be a real estate internship.
You will learn much more about your profession because you will come into direct contact with expert people, real-life cases, and their applicability.
Besides, you will strengthen your oral and written skills by interacting and practicing in a professional environment.
Furthermore, you will discover what it means to work in a business environment, and you will adapt to the corporate or field rules of coexistence, depending on your job position.
Additionally, you will gain a greater awareness of your personal attributes, qualities, abilities, and values.
You will face real problems that will make you a more competent professional and give you a light when you formally enter the real estate market.
Likewise, you will be able to apply the theories you learned in class in real work situations, and you will feel that you learn more than the university.
What Does a Real Estate Internship Do?
The real estate business consists of selling and buying properties such as buildings, facilities, and land. The real estate industry can be a profitable business venture for those who have qualitative and quantitative marketing skills.
People who like the industry will generally start with real estate internships. Most real estate internships do not get a specific salary. They run through volunteers or offer college credit for those with relevant degrees. Ultimately, internships can help streamline an intern's career path in the real estate industry.
It is important to select a proper real estate internship. If the prospective intern is currently working on a degree in real estate finance, then working under the supervision of a real estate loan officer may be a good option.
The intern will support all aspects of real estate management, general project management tasks, resource allocations, database maintenance, process improvement initiatives, research, and analysis and will assist in the daily administrative workflows of the business. The intern should be creative, innovative, and resourceful. He should have the ability to perform and complete his tasks properly.
How Much Does a Real Estate Internship Earn?
Real estate internship payment is a little different from other jobs in this industry. Hence, you can see that we have paid and unpaid internships.
Unpaid internships, or volunteer work, as a real estate agent, will generally consist of clerical and desk work. These types of internships tend not to offer a complete overview of the analysis behind the real estate industry. However, there are options for those with limited work or college experience. Most unpaid real estate internships will offer flexible hours. Thus, it will require the intern to work in easier business activities, such as emailing, telecommuting, or contacting companies. Due to the nature of these types of internships, most interns may not have the opportunity to begin their real estate careers in volunteer-form internships.
Paid real estate internships tend to offer a more comprehensive and practical overview of the industry. Specifically, when you compare them with unpaid internships. Depending on the real estate company, an intern will generally be able to work closely as an assistant in various professional branches in the industry. An intern can work closely on consumer applications with realtor online agents. Besides, he gathers transactions for an escrow agent. Added to this, he helps connect a real estate agent with potential clients.
Real estate internships offering college credit will allow current students to earn credits toward their degrees while gaining valuable work experience. College fairs and professional development events offer these types of internships. Students who like inquiring about these types of real estate internships should contact their advisors or guidance counselors.
7 Tips to Become a Real Estate Internship
There is a perfect real estate internship program. We know that to become an intern, you need to consider some points. Here, we will tell some important tips to become a strong real estate intern. If you want to become a real estate internship, you need to have these abilities. However, they may vary from firm to firm.
1- The ability to prepare the real estate market analyses
2- Ability to interpret real estate statistics and records
3- You need to know how social media development happens and what you need to do about it.
4- Having a good knowledge of MLS in order to find properties that match a buyer's criteria
5- A real estate internship should know the open house process
6- Assisting in transaction coordination is necessary.
7- Maintaining the agent's presence on Instagram, Twitter, and other social media accounts is one of the main abilities of an intern.
Be aware that, an intern with so much talent, knowledge, and experience can build his future. Therefore, don't hesitate to follow your dream. You need to build up your abilities more and more to be a successful intern and a real estate agent in the future.
What Are Real Estate Internship Jobs?
As you may know, a real estate internship can start in different job positions in the real estate industry. It depends on what you like. Every internship can choose a specific field considering his talents and interests. It can be a realtor internship, luxury real estate intern, commercial real estate intern, and real estate salesperson intern. 
When you start as a real estate intern, you have a wide range of choices. Choose with open eyes.
To sum up
We tried to help you get familiar with real estate internships. There are a lot of choices that you can choose. We introduced them and explained different aspects of the real estate internship. In this article, you can get some practical tips to become a successful real estate internship.
This post was last modified on May 3, 2021 08:47