Today, all companies need to be visible for potential clients to hire their services. You can choose between several paths: networking, offline advertising, digital marketing, word of mouth. All these channels are not incompatible with each other; rather, the companies themselves can carry out several strategies at the same time. In this article, we are going to focus on the importance of real estate digital advertising.
However, we want to clarify that despite the fact that the subject of this article is specifically real estate digital advertising; It does not mean that companies in this sector abandon the other means of advertising if that works for them.
Real estate digital advertising plays a vital role in the promotion of this business. Since online search has positioned itself as a means of special service.
Why Real Estate Digital Advertising?
More and more people use their computers and smartphones to find the house or apartment that best suits their expectations. Your task is to understand the needs of your potential clients.
If you want to make a move in this industry you need to have several strategies for your real estate digital advertising. Believe it or not, there are many real estate companies that still make use of traditional advertising in which they distribute flyers and place unattractive pennants that are constantly torn off. The limitations of such strategies are greater as they do not allow you to have a real follow-up of who saw it, where they contact you or if your information reaches the public you want. Here we are going to make a list of advantages of real estate digital advertising to make you believe the important role of this strategy.
1. Generation of Leads
You need potential customers to be able to sell, people are really interested in your services and products. Under this panorama, digital marketing agencies have a great responsibility. It is not only about attracting the attention of a specific audience, but also ensure that you provide them with enough data.
What are you supposed to do? Run campaigns that generate leads. Therefore, you need name, phone, email, and all the necessary information to give work to your commercial area every day. As long as you have who to call, who to sell to, you are working.
2. Immediacy in This Immediate World
The millennial generation is already emerging as the main workforce in different countries. Their interest in acquiring real estate is increasing. They are the most active people on social media. Younger millennials who are going to buy their first home and the second group who are the older home seekers are consisting of about 37% of home buyers. The only thing that may affect them is real estate digital advertising.
This issue must adapt to their different demands, where time plays a very important role. That is why digital marketing offers immediacy since its current tools allow you to give attention automatically. The scheduling of messages and the possibility of maintaining a faster contact reduces uncertainty and increases the possibilities of purchase, as it increases the confidence of your potential client, it increases their preference for your services, more.
3. Real Estate Digital Advertising Leads to Personalized Attention
"If we don't take care of our customers, someone else will". Famous phrase that emphasizes the importance of personalized attention. In this world full of a thousand options, it is no longer enough to respond quickly. Users demand personalized treatment. Before implementing any strategy, you have to consider that your clients are the engine of your business. They are becoming more and more demanding and every day more real estate offers appear on the market.
Real estate digital marketing tools provide you with all the facilities to improve your service and personalize your attention. From programming messages that greet the user, sharing images, videos, and information about a certain development of their interest, and giving personal follow-up instantly, all of them are aiming to personalize. These specific advantages that, well implemented, will differentiate you from the competitors.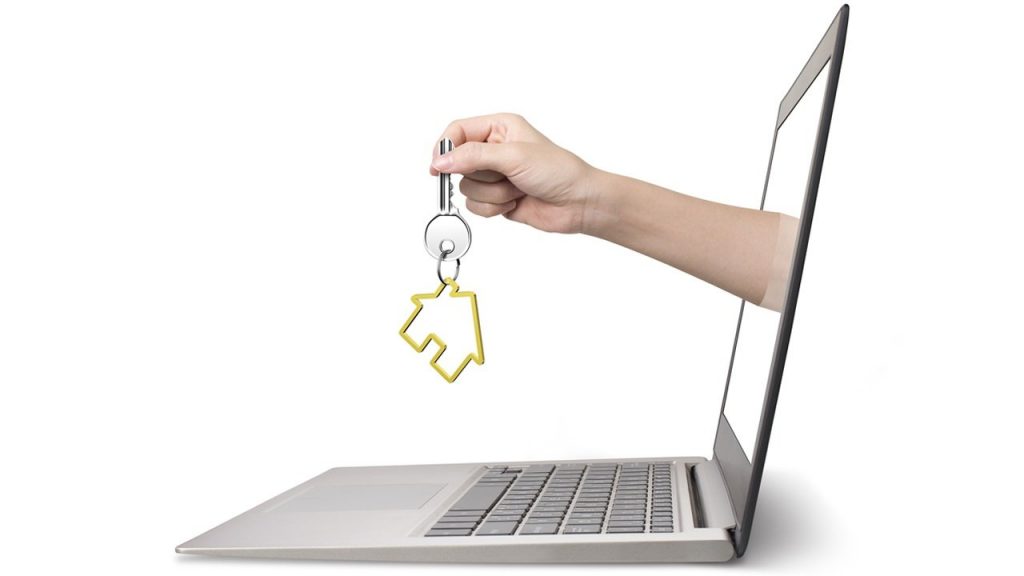 4. Targeted Marketing Saves Time and Energy
The online real estate search is on the rise, but how to get ahead and reach your potential clients sooner? Real estate digital marketing le the doors for you to decide whom, how, and when will see your advertising.
Specific segmentation is one of the main advantages offered. It allows real estate agencies to direct their information to the public. It optimizes budgets and makes communication more efficient.
But it is not just about using the tools, you must be very smart and plan a dissemination strategy that catches the attention of your potential consumers but does not overwhelm them. A common mistake is to believe that placing a thousand banners on different websites will generate more customers. The most important thing is to know in depth the behavior of your audience, what they want, what they like, what they have access to, what their routines are. Only then, you can choose according to your objectives. Considering these points, you will be able to invest in advertising precisely to those who are interested in you, thus increasing your sales possibilities.
5. Accurate Metrics
How do I make sure that my marketing strategies are effective? "What is not measured cannot be improved" Lord Kelvin once stated and this phrase is more relevant than ever. Knowing the exact figures of your strategy will not only, allow you to corroborate how successful your investment has been, but it will also give you the opportunity to analyze, make reasoned decisions and adapt it to the needs of your audiences which change very quickly. This way you make sure you get the most out of your investment.
Unlike other media, through the digital world, it is possible to measure specifically who your information reaches, the complete profile of the people who see it, who is interested, and where it responds from. Therefore, you have a great opportunity to decide on your strategy and move based on a guaranteed path of success.
All in all
We tried to clarify the role of real estate digital advertising and help you get familiar with this broadway. You could see that real estate digital advertising is inevitable and must be done. I can suggest you one of the best ones in this category to help you out. Realtormate can provide you with the best choices.