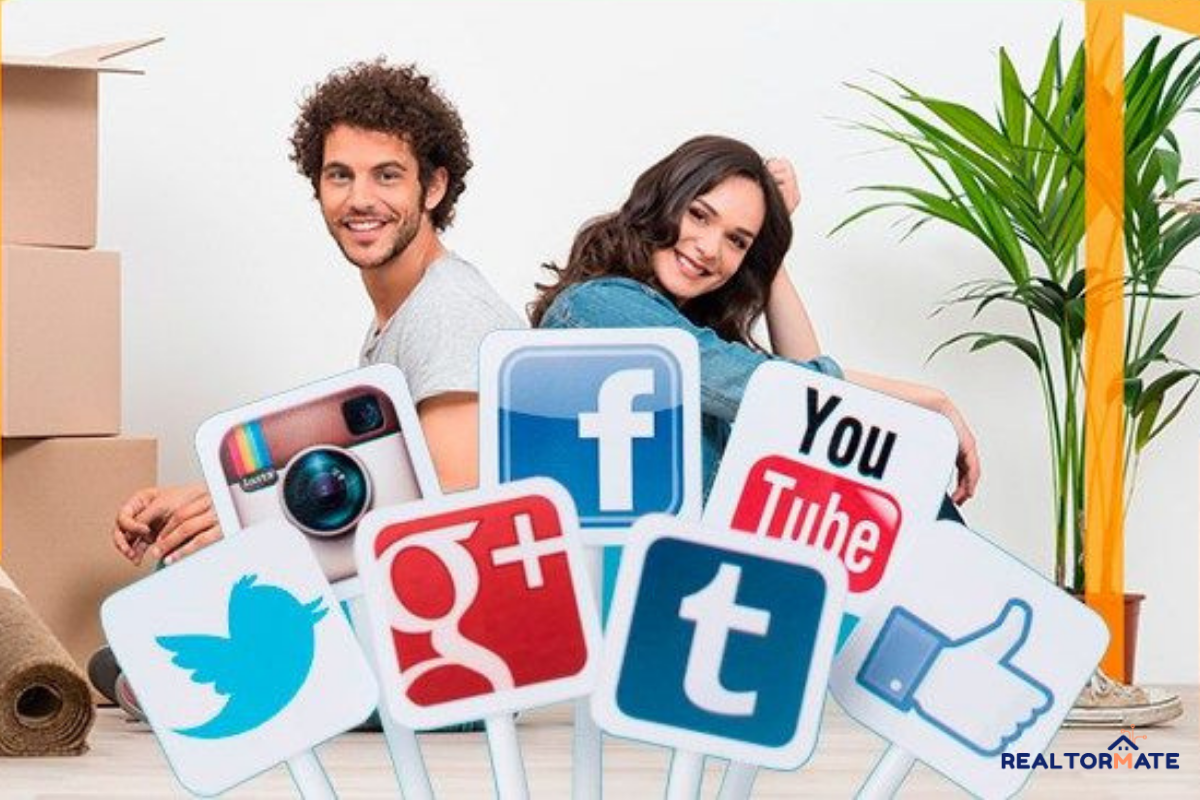 The real estate industry requires you to be social and connect with clients to let them know more about you. Real estate marketing tools are indispensable for this job.
The impact of the COVID-19 outbreak on real estate businesses has been undeniable. Since this pandemic started, social distancing and self-quarantine rules have made in-person business challenging. Therefore, real estate marketing tools have to change.
Furthermore, it's essential that we do everything we can to generate real estate leads. Along with this, we should protect ourselves and our clients from contracting and spreading the virus. If you want to make a difference over this competition in 2021, you should be prepared to change with the times and try practical real estate marketing tools.
Here are three essential tools and assets that you can take advantage of to increase your online visibility, and to attract prospective homebuyers and sellers in 2021.
Why Real Estate Marketing Tools Are Important?
Let me clarify this issue that the real estate business can move you to the highest financial position possible. So in such an industry with this chance of progress, those who are more creative and updated in using the new real estate marketing tools to get more clients can accomplish more.
Moreover, real estate marketing tools are the most important channel for improving in this modern life. On the other hand, we can admit that perfect marketing can guarantee the future of your real estate business. Therefore, it is crystal clear that it is ideal that you, as a real estate agent, have a strong presence in the marketing world.
What Are the Top 3 Real Estate Marketing Tools?
There are many real estate marketing tools. Considering the pandemic situation of 2021, we can narrow down our choices.
Here we would discuss three of these magnificent real estate marketing tools. They would help you have a larger share of this modern market.
1- Realtormate as One of the Best Real Estate Marketing Tools
As you may know, there a lot of different websites and apps which can help you in this business. One of them is Realtormate. This website can help you to improve your business in real estate, dramatically. They can help you win this game.
Additionally, being successful in this business needs a lot of effort. You need to have a strategy to move up in social media and specifically Instagram. Since Instagram is the most-used social media in recent years.
This professional group can help you to expand your business on Instagram by providing different tools. In other words, it is an excellent Instagram marketing solution designed for the real estate industry. Here we will introduce five practical real estate marketing tools by Realtormate.
1-1 A Personal Instagram Assistant
They give practical tips to share the most eye-catching material on your account. Even if, they can help to build your posts and provide you with the best content.
This is the best service to improve your business on Instagram. They coordinate the team of experts on your behalf. Whenever you have new content, questions, or need support, your Realtormate is there to help.
1-2 Professional Design Means Everything
We all know that Instagram is a visual platform. Therefore, it needs a lot of effort to build a unique and booming account. You can't do it unless you use professional tips. Here, Realtormate can give a great opportunity.
They start by learning your unique style and business preferences, then translate them into a custom feed design and stunning templates for different types of posts.
1-3 The Content Plan by Scheduling Service
Definitely, you want to improve your organic Instagram content. Your Instagram content should reflect your brand. There are different types of content, and based on this content you can get more sales, more engagement, and more followers.
Posting insightful, engaging, and high-quality content is what compels your followers to act– whether that be by getting in touch, sharing your post, or just liking what they see. Their experts learn about your goals and then create a content plan for your page that reflects your unique style and focuses.
1-4 Hashtag Generator
We all know that Hashtaging has changed the social media world. By preparing the best hashtags and most related ones, you can increase the engagement rate. Thus, you can have more active followers who are sharing your content with others. This website can help you to create your unique and practical hashtags.
1-5 Posting Based on Social Calendar and Postmate
This service is really crucial when it comes to Instagram. If you want to improve in this business you need to have a weekly posting plan to engage your followers with your account.
Their team gets working on 3 to 4 new posts and stories each week. They Use deep real estate industry knowledge and develop content and personalize each post using custom branding. Postmate also includes 4 fully custom posts each month, such as a gallery or video style property listing. These practical real estate marketing tools can help your business to stay out of the crowd.
2- Social Media as a Real Estate Marketing Tool
Digital real estate marketing can be the norm for the real estate business in 2021. Although some real estate agents have been reluctant to use technology in their business. They have come to the conclusion that there is no choice but to leverage various digital tools to boost their lead generation.
With many people now working from home, most of them will rely on the internet to find realtors that will help them buy or sell a property. As face to face interactions dwindled, online consumption had a steady increase. Therefore, more than ever, it's crucial for every real estate agent to have a strong online presence.
The most practical real estate marketing tool in digital life is social media. Since many people are staying at home, they tend to spend a lot of time on social media.
Agents involved in both buying and selling real estate are stepping up their real estate social media marketing game by increasing their spending on social ads and by consistently producing quality content.
Agents are now investing in Instagram marketing. Besides, they are using some other social media platforms like Facebook, Twitter, LinkedIn, and YouTube to establish their brand, increase their clients, and gather more real estate leads. This real estate marketing tool can help you much more in 2021.
3- Virtual Home Tours in 2021
Virtual tours offer home buyers a remote, video-enabled walk-through of a property that will give them the sensation that they're actually there—or at least darn close.
Real estate agents used virtual tours before COVID-19 as a unique marketing tool. Now, online tours are more important than ever. They're often the only easy way for buyers to check out a home without physically entering the property. Since COVID-19 has forced us to stay at home and keep our distance from others.
A National Association of realtors recommends this tool as a safe way to run a real estate business. It is one of the most effective real estate marketing tools for this unprecedented time. It is a way to avoid face-to-face contact.
Virtual tours can be conducted in a variety of different ways, depending on time, technology, and budget.
Probably the least complicated is where sellers or real estate agents use their smartphone camera to record a video as they walk through the home, showing off each room.
A more high-tech option for showing a home is setting up a fully-fledged 3D tour. Specifically, this is where a home seller, real estate agent, or professional photographer uses a special 3D camera to capture images of the home.
Furthermore, among real estate marketing tools, this strategy could be mixed with social media and these videos could be shown for example on Instagram Live.
To sum up
In this blog, we tried to explain the top 3 real estate marketing tools in 2021.
Considering the coronavirus situation, the marketing style has changed somehow. I tried to make you familiar with the best trends. Furthermore, for more professional tips in real estate marketing, you can use the Realtormate group to help you out.
This post was last modified on April 13, 2021 12:10