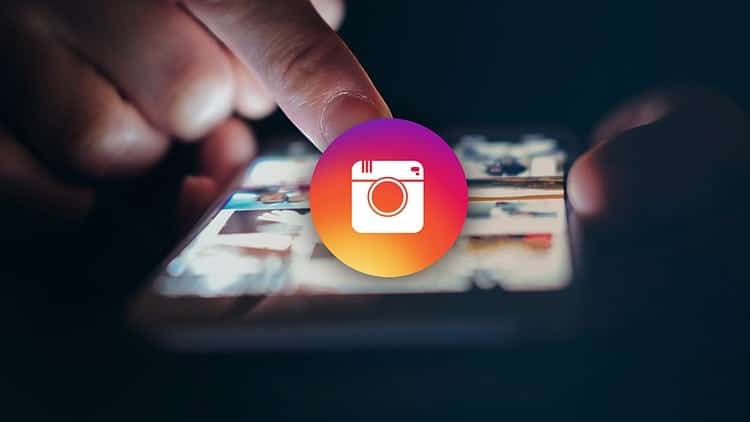 Instagram is finding its place and maybe one of the main reasons is real estate influencers who are playing a leading role in this category.
For those real estate agents looking to expand their followings on Instagram, the first useful step could be checking the page of influencers and seeing what they post and how they run their accounts, which could light up your way as a realtor. As you know the life of social media is different from what we expect. So we need some help to find the best strategy.
Top 10 Successful Real Estate Influencers on Instagram
Here we are going to introduce the top 10 successful real estate influencers on Instagram to help you have the correct strategy and get the best out of it.
Fredrik Eklund is a real estate broker from the metropolitan New York City real estate firm, Douglas Elliman. He has been one of the successful real estate influencers not only in the US real estate industry but also in Scandinavia where he established his own real estate company, which employs over 50 people at three offices. Outside of work, he stars in the television show Million Dollar Listing New York on Bravo, and he has written and published a book, "The Sell: The Secrets of Selling Anything to Anyone."
When you visit his page on Instagram you would have fun time. He is a winemaker and a TV personality and could give a sense of life. He shares his daily life and achievements of his job. Don't miss following him; it could be like a candle to show you the way in this industry.
Known as the queen of New York, Barbara Corcoran turned her life around at the age of 23 when she founded and led The Corcoran Group, a New York residential brokerage firm that sold for $66 million in 2001. She is an investor in ABC's TV show Shark Tank and co-founded the Barbara Corcoran Venture Partners, a group that invests in early-stage start-ups. Barbara also is a regular contributor to NBC's Today show. She brings a kind and fun nature to your feed with her posts.
Stories and posts have a feeling of life inside them. Believe it or not, when you check her account you enjoy the sense of humor that she brings there. If you check her account, you can come to the conclusion that it is worth following.
This nice and cute gentleman with almost a million followers has a different strategy in his profession. He is one of the successful real estate influencers. His account is full of nice quotations and at the same time, he can help you with your motivation as you are looking for ideas. When you visit his account you can feel the support that he has for his friends and community.
This successful realtor is one of the real estate influencers who should be followed. She shares a cool part of her life with a lot of fun that would make you follow her. She is a TV personality. As you may know, this business has been in a masculine style but she is one of those who proved the success of women.
 Real estate influencers are a lot but with his posts on Instagram, you can feel the real-life of realtors. He is so professional that you can feel the difference. Josh Altman is a part of the firm Douglas Elliman and a real estate agent who founded his own successful real estate firm in Los Angeles. He stars in Million Dollar Listing Los Angeles and travels around the US as a motivational speaker.
He posts about his friends and his sweet life, at the same time you can follow his listing. He is a real estate broker starring on Million Dollar Listing New York, Ryan Serhant is from New York City. With his life motto being "Expansion. Always, in all ways," he is part of the elite real estate firm Nest Seekers International and appears on Network News regularly. Among real estate influencers, he is the unique one.
He is working in Miami as well as New York. As you are visiting his account you can see posts of beautiful house listings on his account, with a sprinkle of beautiful nature photos. This Instagram account advertises Miami's amazing beauty. Moreover, his shots from luxury life in Miami can blow your mind.
She is a radio host and Forbes' most successful self-made woman in real estate. This strong lady is one of the real estate influencers who can inspire you and motivate you. You can gain the best out of yourself as you look at her. She is CEO of Douglaselliman real estate group and one of the most successful ones.
As you are looking for a window into what the life of a celebrity at home is like, add Luis and his posts to your feed. He is the founder and main broker of the Iglesias Realty Group. He is an expert in luxury style in Miami.
If you want to be connected to a real estate agent without having your feed bombarded with house listings, follow Madison for a well-balanced approach.
Madison Hildebrand is a luxury realtor and CEO at The Malibu Life, Inc. His posts are clean and humorous. You can have fun as you are visiting his account, one of those real estate influencers who worth following and learning.
All in all
Hurry up and just follow these accounts. It would not only help you have inspiration but also it could be a link to enter the real estate community. Following these accounts and professional groups can help you get closer to these styles. This expert group is Realtormate. It can support you and build up the most professional account for you with the largest similarity to real estate influencers and introduce you as a future real estate influencer.
This post was last modified on December 31, 2020 19:58