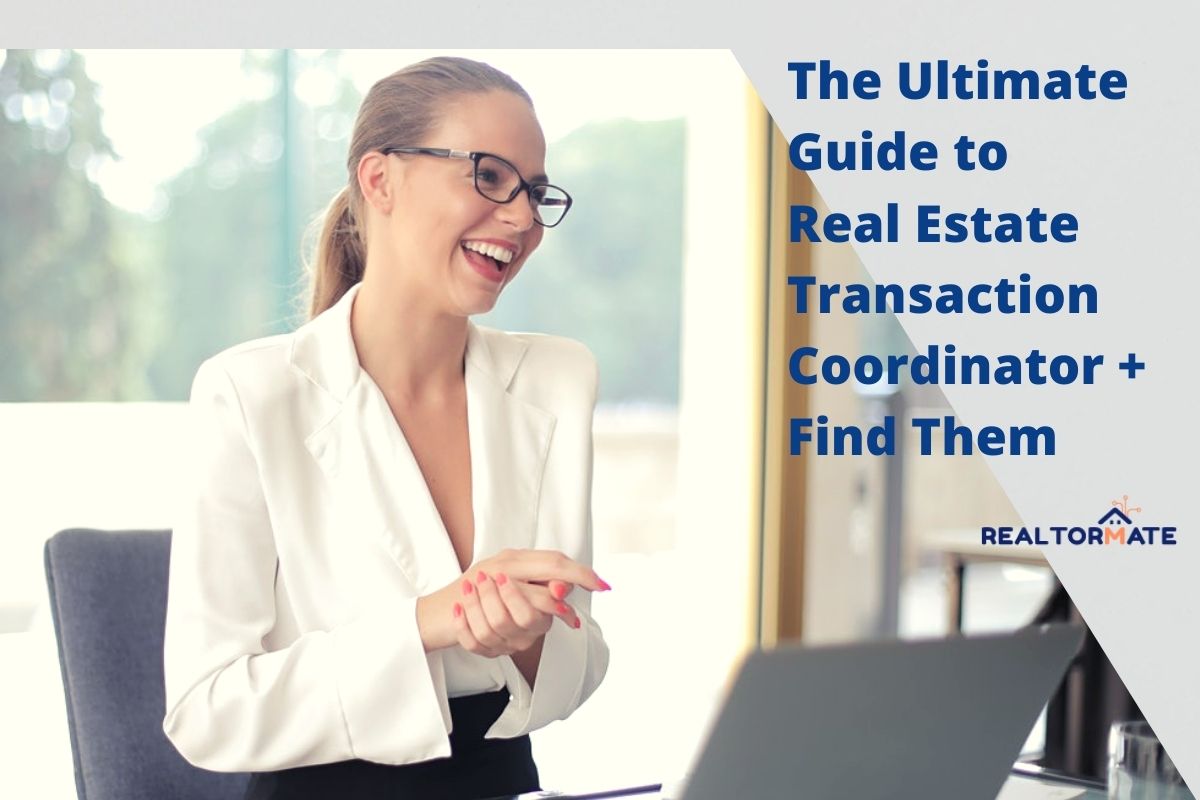 Everyone in the real estate industry knows a real estate transaction coordinator has a difficult job. Besides, the contract to complete the transaction can take up a lot of the bandwidth of the real estate agent. Therefore, the time that a real estate transaction coordinator spends completing transactions could be the time spent doing the best thing. Hence, agents have enough time to do prospecting and building a network.
What Skills Should a Real Estate Transaction Coordinator Have?
A real estate transaction coordinator generally handles various aspects of a complex financial deal or transaction. These professionals provide specific skills based on the field they deal with. He usually works in a managerial role. Thus, he helps to handle all details of the transaction. As you may know, administrative functions are often necessary to expedite the necessary agreements in any type of business. Therefore, he must have good communication and computer skills.
In this article, we will explore why a real estate transaction coordinator is essential to complete the contract in the real estate transaction process. These experts help real estate companies. In other words, agents and other professionals can be sure about secure real estate transactions. They handle all the many details of complex transactions.
Who is a Real Estate Transaction Coordinator?
A real estate transaction coordinator assists buyers and sellers in real estate transactions without representing the financial interests of either party. He acts as neutral third parties in real estate deals. Additionally, he needs to act in accordance with the law and ethical principles of the industry.
Florida and Colorado were among the first states to authorize the work of real estate transaction coordinators. However, they are not allowed to work in all states. In states where transaction agents exist, they have generally replaced dual agency real estate agents or agents who work in the financial interests of both buyers and sellers in real estate transactions.
As you can imagine, working on behalf of two different parties to a real estate deal could create a conflict of interest. The real estate transaction coordinator role eliminates this problem. Therefore, agents work as sources of information and facilitators rather than advocators. Hence, we can easily say that their role is very important.
What Are the Functions of a Real Estate Transaction Coordinator?
The profile of a real estate transaction coordinator is very dynamic and has many responsibilities within the real estate. Although each real estate agent is different, normally their functions include:
Responsible for the processing of all contracts through closing

Coordinate appointments for inspections, appraisals, and closing

Communicate effectively with clients, other agents, lenders, title agents, and other service providers throughout the process

Responsible for the proper documentation of the file to comply with brokerage policies

Ensures that all disbursements, filing, and post-closing procedures take place
In addition to the functions he performs, the profile of a real estate transaction coordinator also needs to have a series of qualities to successfully complete all tasks.
A real estate transaction coordinator has to be:
Resolute

Have a lot of patience

Commitment

Empathy

A lot of memory since it manages a lot of information

With a high capacity for organization

Listening ability

Teamwork

The power to analyze some elements of the market
How Much Does a Real Estate Transaction Coordinator Earn?
The salary of a real estate transaction coordinator depends on a number of variables. In particular, the office in which he works is important. Whether an employer has employed him or it is his own job, it could be different. He can earn with a fixed salary, hourly, or pay scale per file. He can make $37,000 per year or between $19.74, and 28.42 per hour. The salary suggests that the average annual salary is $47,094. Besides, if he works based on each file, he generally receives a bonus per file as well. It is usually a certain percentage of the agent commission.
Keep in mind that when it comes to coordinating real estate transactions, clients are always looking for excellent and reliable service. Therefore, although real estate companies are highly profitable, you must prepare yourself to face stiff competition. Hence, you must ensure that you offer services that stand out from other players in the industry.
Real Estate Transaction Coordinator Training and

Licensing Requirements
The real estate industry is a multi-trillion dollar industry that creates or supports over nine million jobs in the USA alone. A real estate career includes a diverse job options with many areas for advancement. As an expert real estate transaction coordinator, you will make the most of your client's investments in land and property by helping to assess and broker sales and purchases. If you are considering pursuing a career in this growing field, then you'll want to enroll in a real estate course, which will provide you with the knowledge and skills you need to launch your career.
Different Forms of Employment for Real Estate Transaction Coordinator
In some instances, it's possible to hire a professional real estate transaction coordinator in-house that won't need any training. But that is rarely the case. And in the situation where you hire a smart but inexperienced transaction coordinator, you'd need to spend time and considerable resources on training. Keep in mind that hiring someone without a documented process makes their learning curve even steeper, and the risk of turnover is higher.
Education requirements depend on the employer. Some apply for a bachelor's degree in areas such as business and economics, and real estate transactions with higher salaries. Others require loaded experience from real estate companies, escrow, or title. Contract knowledge is vital to this position. Besides, you need to have vast information on your real estate contract status or region.
All in all
In this article, we explain to you how important it is to have a coordinator for the real estate industry. Having a trusted third party means having an expert who can explain any violations that may occur. Real estate transactions can tend to get hectic as the process advances.
He aims to resolve any issues quickly and complete the task as fast as possible. Any small delay in the real estate industry will result in transaction delays, unnecessary stress, and the possibility of transaction failure.
This post was last modified on April 25, 2021 12:13